Supercharge enterprise sales efficiency
WeSuite's enterprise solution brings continuity, standardization, and automation to your sales process, no matter how large, diverse, and dispersed your salesforce may be. We'll tailor a solution that combines the best of WeOpportunity, WeEstimate, and QuoteAnywhere and the Site Survey to best address your needs.
Run Your Sales Enterprise Like a Well-Oiled Machine!
See why nearly 40% of the SDM 100 choose WeSuite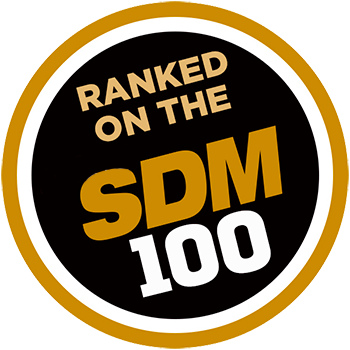 Establish repeatable workflows to unify disparate sales teams.
Generate proposals under various company names and branding.
Pricing accuracy, everyone quoting profitably, approval processes automated & enforced.
Maintain quoting consistency across offices.
Centralize account history & notes.
Easily copy & edit estimates.
Quote jobs of any size and complexity with consistent branding & terms & conditions.
Access parts pricing for specific customers or project types.
Quote equipment and labor rates per contract definition.
Ideal for GSA, state and local government pre-negotiated contracts.
Tax calculations based on site address (US and Canadian tax rates).
Monthly tax rate update service available.
Differentiate between use tax, retail tax, non-taxable items, and more.
Evaluate trends to develop growth strategies and operate more efficiently.
Measure KPIs against accurate, real-time data.
Track sales, quota achievement, pipeline, & forecasts per region, office, & individual levels.
Unite your sales process with the rest of your business workflow.
Bridge gaps that save time, money, & frustration. 
WeSuite integrates with leading software to streamline operations with billing, marketing, scheduling, financing, inventory management, and more.
THE LEADING SOFTWARE FOR INDUSTRY LEADERS
WeSuite's enterprise solution is trusted by many of the largest, most successful technology sales teams in the industry!