QuoteAnywhere and the Site Survey
MOBILE SELLING AT ITS FINEST!
How much more would you sell if you could QuoteAnywhere? Put the power of collaborative selling in the hands of your sales team and close sales on-the-spot, with our award-winning securitry sales quoting software and site survey tool!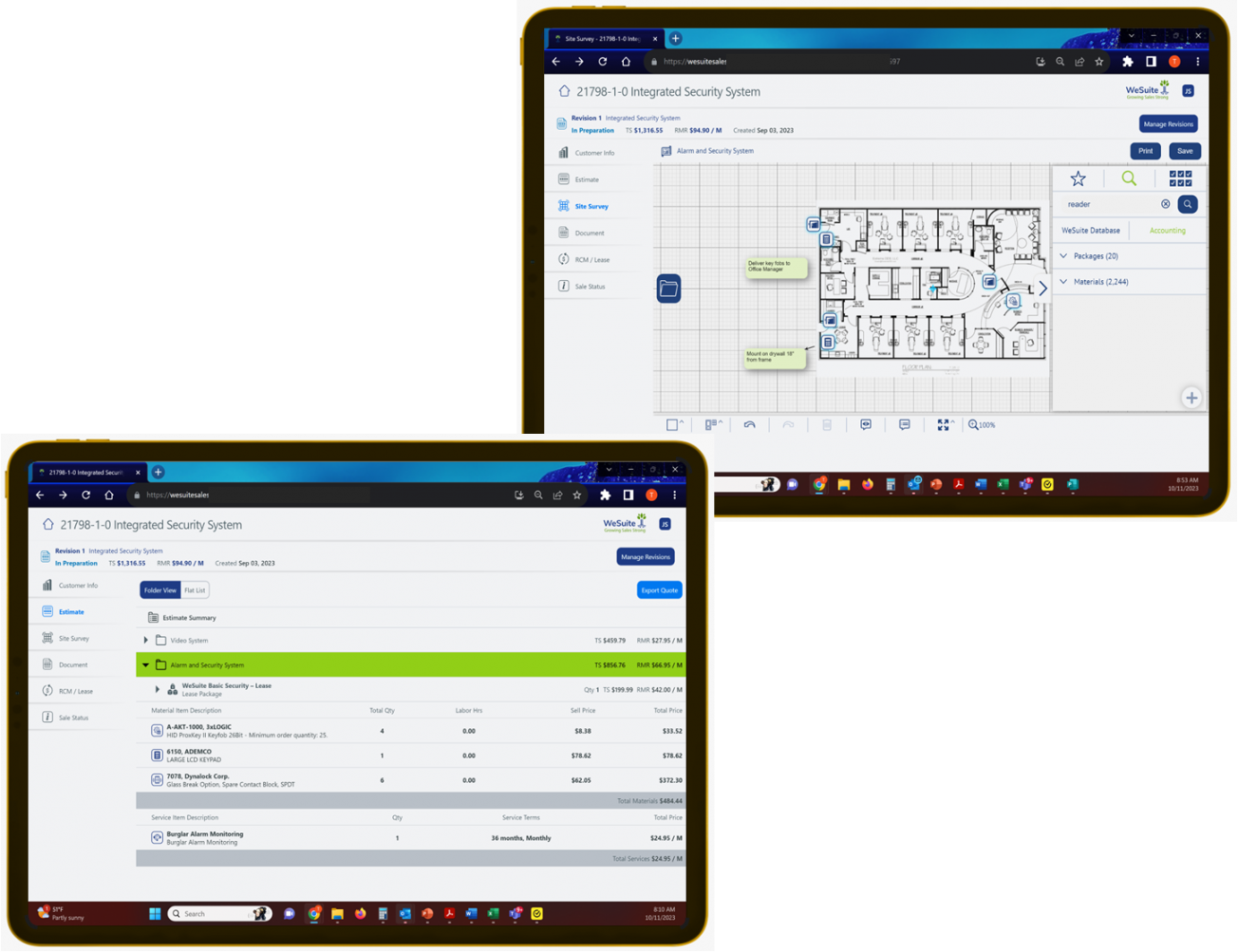 Ideal for high-volume residential, add-on, and commercial sales
Collaborate with prospects and customers during the sales process
Work onsite, remotely or even virtually
Supports custom and "package" style sales
Close and sign deal on the spot!

From your iPad, tablet or laptop, create new estimates, add change orders, generate proposals and contracts with only a few clicks. Sell collaboratively or individually, even from the desktop. Record customer information, products and services, generate sales documents, and sign!

This bi-directional survey tool allows placement of devices from your database on the digital canvas to display their location. An extensive part icon library is included. Easily load pdf or image files to create each site map, or draw your own. Best of all, estimates build automatically!

With QuoteAnywhere and the Site Survey, your prospects and customers can sign on the spot! Choose integrated signing services with either DocuSign or eOriginal to automate the process and say goodbye to manual forms and paperwork. Contract documents are automatically preserved.  With electronic signing, you'll close sales more quickly and more often!
ARE YOU READY TO QUOTEANYWHERE?
Let us show you the latest in mobile sales.