Struggling to Hire Salespeople? Sales Management Software will Fastrack Onboarding and Increase Retention
Struggling to hire salespeople? Here's how sales software helps new hires know you're the right choice!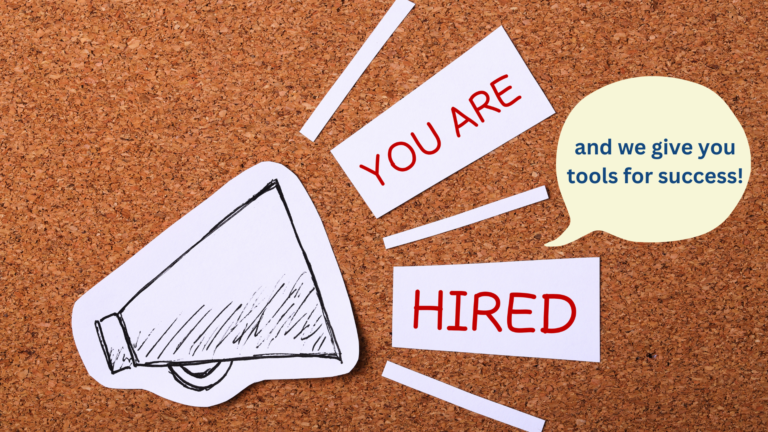 It is such a tough hiring market! 75% of sales recruiters say they've recently had top candidates lined up to accept offers only to have them change their minds at the last minute.[1] Filling entry-level sales jobs is particularly difficult. 41% of companies – including mine – find most applicants for these positions lack the ideal skill set but want higher pay than what's budgeted.[2]
If you're fortunate enough to find the right candidate and they accept a position with your company, you want to make darn sure they succeed. They'll need training, support, and tools to properly develop and manage a pipeline, create estimates, and close deals. Most of a salesperson's pay is based on earned commissions. They will not stick around if it takes too long to start selling and making money and they don't feel they have the tools needed to support them.
Sales management software is one of the best ways to increase the probability that new hires will quickly master how to sell your products and services and do it within your 'rules of the game'. Sales software helps them collaborate effectively, quote accurately, present professionally, and close quickly – based on proven, repeatable processes that your company has established for its sales team. Furthermore, training to use the software – often accomplished through videos and webinars provided by the software manufacturer – takes much of the burden off your team to create a structured onboarding process.  Finally, sales software ensures your team is selling the products and services you want, at the pricing and profitability you need.  You control the database and own the data.
You don't have to take my word for it. Here's what WeSuite customers have told us:
American Alarm & Communications: Barry Chisholm, Director of Sales, is responsible for mentoring new members of his company's sales team. He says, "WeSuite provides tools that help position them for success. It makes it easy for them to pull together all the necessary elements for a quote and create a professional-looking proposal. It's not a daunting process. Just as important, from a management perspective, the software lets me set different automated approval thresholds for apprentices, mid-level, and senior-level sales reps. I can keep tighter tabs on the apprentices while granting greater autonomy to those with more experience."
Fire Monitoring of Canada: Chad Asselstine, V.P. of Business Development, says that "WeSuite is helpful during onboarding of salespeople because I'm able to put new hires through WeSuite Academy, and it gives them another voice showing them how to quote, how to calculate margins and what-not. It shows them there are similar values between what WeSuite is teaching from an expert sales perspective and what we teach and believe.
The software also helps Chad collaborate with new hires as they head into the field. "When a rep is building a quote and has a question or needs assistance, we can log into WeSuite and look at it together. There's no emailing of Excel spreadsheets back and forth."
Pye-Barker Mountain Alarm Fire & Security: Shantel Summers, Director of Administrative Operations, is responsible for all customer-facing interactions. She says, "Salespeople can be up and running with just an hour or so of training, and they can figure out the rest themselves. They can build a very detailed scope of work so the customer knows exactly what they are signing for, and the operations team and technicians know exactly what the customer expects them to get done. WeSuite allows us to make sure quoting is consistent across the board."
Washington Alarm: Stephanie Olson, Business Analyst, stresses the importance of training salespeople to be organized. She knows that organized employees are happy employees. "Even people who are not naturally organized are forced to be organized with WeSuite!" she says. The software develops good habits. "Our salespeople really like how everything is laid out within the software. They can create customized project folders which show the types of systems and all the devices underneath. If they want a fire system, they go to the fire system folder and see what kinds of smoke detectors are available. They can drill down and see all the parts. It just makes it really easy for them."
Allied Universal: Erin Macauley, Hosted Managed Services Coordinator says, "Due to the size of our company, one-on-one training is difficult to conduct, but we provide a host of videos from WeSuite Academy that we've imported into our own online learning platform. These include training videos on both WeOpportunity and WeEstimate. Our goal is that they feel comfortable performing their main actions by the end of the first month. Within 30 to 45 days, everyone can easily do all key actions."
Selling security is complicated, and every project is different. A single quote may include multiple systems with many parts, various labor types, software licensing, subcontractors, permits, and managed services. There are often special circumstances. Some customers have contracts that require pre-negotiated pricing and labor rates. Salespeople have to understand how to maintain appropriate margins. Quote RMR. Put together lengthy proposals. There's a lot to learn! It's easy to see why new salespeople might be intimidated. Wouldn't it be easier to sell something else?
Sales management software is a vital resource that demonstrates to security sales candidates that you're serious about their success. New hires want to feel supported and encouraged, not frustrated and discouraged. Glassdoor reports that in 2022, it costs an average of $4,000 and takes 24 days to hire a new worker.[3] Consider putting that toward an investment in sales management software. Its ability to help attract and retain salespeople is just one of many ways it will quickly pay for itself.
Need help? Reach out for a consultation on how we can help your sales team.
[1] https://financesonline.com/hiring-statistics/
[2] https://financesonline.com/hiring-statistics/
[3] https://www.glassdoor.com/employers/blog/calculate-cost-per-hire/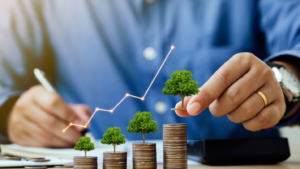 Now is the time to think about finishing the year with the most favorable tax situation. How can companies reduce what they'll owe? The most obvious option is to spend on business equipment. The Section 179 deduction allows small and medium sized businesses to deduct the entire expense in a single tax season. Read more…
© WeSuite, All rights reserved 2021