Sales Management Software and the Connected Process in Action with SAGE Integration
Wondering about how a connected sales process supports your entire team? Here's How…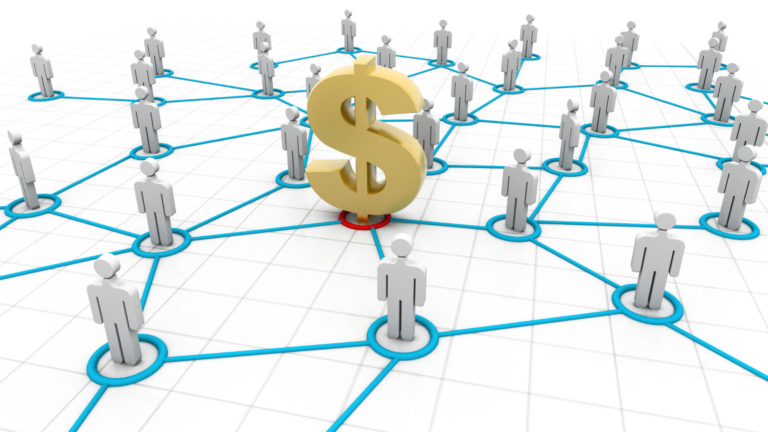 By Tracy Larson
May 18th 2021
We discussed the importance of the connected process in eliminating organizational gaps, refreshing the spirit and attitude of the team, and increasing customer satisfaction, because it eases manual efforts, automates business process, and reduces overall risk. Today, we'll get into a few examples shared by one of our clients, SAGE Integration.
Last week, at our first live, in person security industry conference since March of 2020, we hosted a terrific panel discussion entitled "7 Reasons the Connected Business Process Increases Growth and Profitability".  John Nemerofsky, Chief Operating Officer at SAGE Integration offered attendees "sage" advice based on years of experience in acquiring, developing, and running successful systems integrations companies.  We thought we'd share a few key points he made during this very informative session.
The top challenges facing systems integrators today.
John highlighted three top challenges integrators without a connected business process face today:
No centralized information database and processes
Lack of review or approvals prior to sales estimates going out
Lack of performance visibility (key "KPIs") throughout the company
He explained that the lack of a defined process, connected by technology tools such as sales management software and an ERP solution ultimately stunt growth and profitability.  Instead, operating with centralized customer, product and services data and automating workflows within the sales process and into accounting, purchasing, delivery and operations, dramatically quiet systems integrators to all kinds of leaky risks resulting in loss of resource time, inability to grow, and loss of profit.
He provided an example of a multi-million dollar sale, where a salesperson decided to bypass a required approval process and send out a quote that had not been reviewed.  In working with WeSuite, their sales software provider, John noted that not only were approvals automated based on pre-configured rules for specific requirements, any proposal that was "sent" or printed prior to receipt of a required approval now includes the word "Draft" clearly stamped on digital and printed documents.  In working together with their provider SAGE Integration protected the company from unnecessary risk, saved time for salespeople and engineers, and enabled his team to ensure quotes and proposals being provided to customers are infinitely more accurate, saving enormous time, effort and profit downstream in delivery. 
KPIs are a big deal!
SAGE Integration has established and tracks a number of key performance indicators to validate any number of vital statistics to ensure the organization is on track. In talking with John, it became evident that SAGE has established organizational KPIs, departmental KPIs and individual KPIs, each level building on and offering validation of the other to make it easy for all levels of the organization to know what is on track and what needs attention.
For many organizations successfully identifying and utilizing KPIs is highlighted as the "holy grail" of business management however, KPIs are often difficult to establish and track due to lack of centralized, real-time data and manual processes.  John's team has the data needed because of SAGE's connected business process.  They have taken real-time data produced throughout the sales process, combined with additional data downstream in job management, purchasing, finance, delivery, and support to automate a variety of reports, metrics and KPIs throughout the organization that prove they are on track, highlight specifically where work may be needed, and illustrate improvements made during specific time frames. 
They have taken use of KPIs and data one step further and included SAGE Integration customers, a further validation that SAGE Integration is delivering what they promise. Using data in real-time is key to finding the meaning behind KPIs and using data to highlight areas of growth, improvement, and profitability. For SAGE Integration the connected process improves customer relationships.
In the sales department, specific target profit margins are known, labor hour cost are designed to include all related costs so that established cost and sell rates make sense in each area and region the business operates, the parts database is centralized ensuring the right parts and pricing are available for quoting, chargeable items are defined for inclusion on estimates – all to ensure accuracy in estimated profit margin during the sales process, feeding the delivery arm of the business well.  Labor hours sold are tracked against actual used to validate job costing and to better estimate new jobs in the future. Labor usage and efficiency for all employees is tracked against costs monthly, quarterly, annually.  Employees are bonused based on efficient use of time and jobs coming in at or better estimated margins.  The thinking throughout the organization is goal-oriented based on setting and reviewing key metrics and indicators.  Continued reviews make adjusting course as needed easier, and indeed trackable.
Identified Business Goals
When asked why it was so important to have sales and business management software at SAGE Integration, John talked about bringing together two geographically and operationally separate and successful companies to form one new organization that is challenged with aggressive growth and profitability goals.  Initial revenue goals were identified, along with three year and five year growth and revenue goals.
The leadership team knew that establishing workflows and processes, supported by software tools, was essential to reaching goals as quickly and efficiently as possible.  Getting the team on board with company expectations and how each department and individual within the organization contributes to success is how the connected process delivers daily "ROI" even as the organization grows and changes. 
Thanks to SAGE Integration and its leadership for a great example of the connected sales to operations to customer success process in action.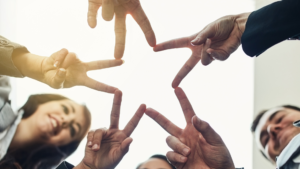 I love connecting with great salespeople and getting their top tips on selling. Here are 3 great tips from Rapid Response's Neil Riveron…
© WeSuite, All rights reserved 2021